FRIDAY NIGHT IS ROCK NIGHT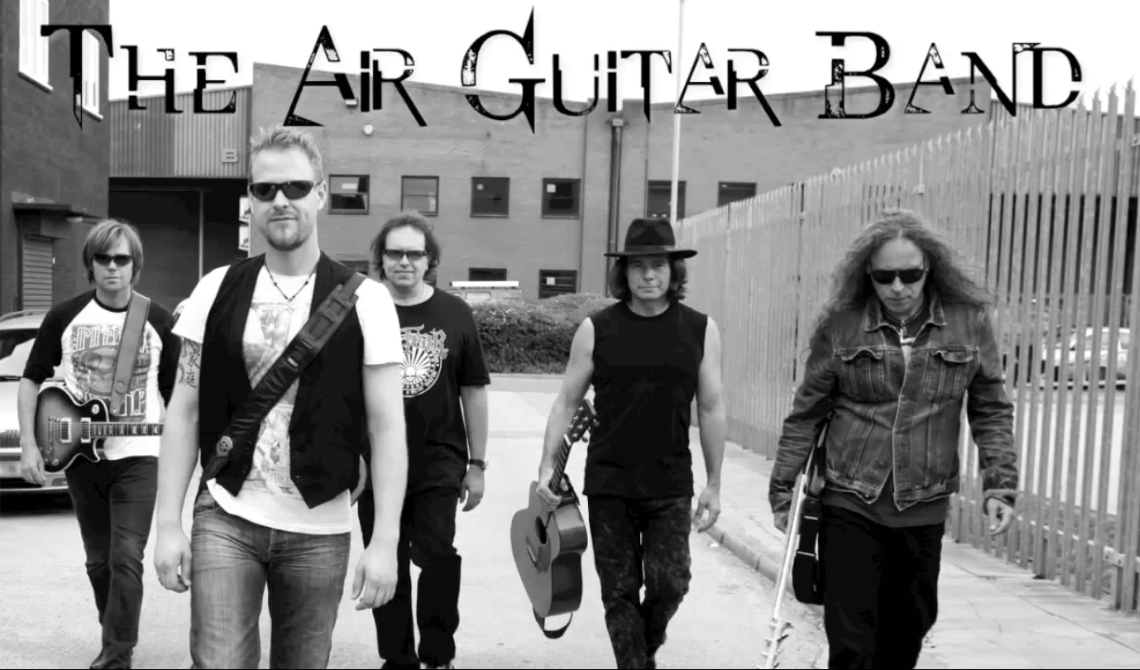 [YouTube_WD id=2 item=2]
Hark back to the days of Tommy Vance and the time you bought a copy of "The Best Guitar Anthems in the World…Ever".
We will try to restrain DJ Rob Paston from slipping into the leather gear and donning his sunglasses as he opens the rally in his own unfathomable style and introduces you to a two hour rock party in the hands of
THE AIR GUITAR BAND
An awesome line up of jaw dropping musical talent that has graced some of the biggest stages from London's West End to Wembley Stadium to the Albert Hall.The greatest music from your favourite classic rock bands rolled into one incredible guitar shredding, drum thundering show, hit after hit of the biggest and best rock anthems. Furious fun fused with powerful audience participation gives you permission to rock, mosh and headbang till you drop!
Led by a star of two west end musicals who uses his powerful soulful, blusey voice to great effect just watch your beer glass doesn't shatter ( even the plastic ones) when he hits the highest of notes. He is equally home on guitar which leads to the double riff dimension required for some classics.
The other members of the band are of equal music hierarchy having played with the likes of Edwin Starr, Dave Gilmour, Thin Lizzy, Robert Plant, Jimmy Page and the Tweenies to name but a few. The energy coming from the band is immense and we want you to join in and create the biggest party going; bring your inflatable guitar get on the dancefloor and let yourself go to most of the biggest rock songs ever played, live. With Rob Paston entertaining you throughout it's going to be a party to remember and that's just day one.
[YouTube_WD id=3 item=3]
[YouTube_WD id=4 item=4]
The Ace Trio
Returning from the parade ride and custom show, take yourself to the Traders Area and the outside bar (weather permitting otherwise inside) and enjoy a trip into the past in between trader demos. Tap your feet, dance or just enjoy listening to The Ace Trio and their blistering brand of rockabilly and rock'n'roll.
Formed 8 years ago their sense of fun and enjoyment in the music they play has seen them rise to regular festival favourites, including, once again, this year's Glastonbury, custom car and bike shows, as well as European tours and major venues – averaging over 100 gigs a year between them. These hardworking guys will quickly whip up a storm to pass hopefully a sunny afternoon in a retro fashion before you slip further back in time by donning your fancy dress for our gala party night.
SATURDAY NIGHT IS PARTY NIGHT
Rob Paston welcomes you to our themed gala night as you arrive in your fancy dress ready for a packed evening of fun and entertainment. Opening the evening up in his own inimitable way before announcing our very special mystery guests. No clues will be given on their identity. Over the course of the evening raffle prizes and custom bike show awards plus much more will be given out plus the Hog's Got Talent show will be happening. A second visit from our mystery guests and more prize giving leads upto the chance to let yourself go in the hands of…
THE HATTIE JAQUES PLAYLIST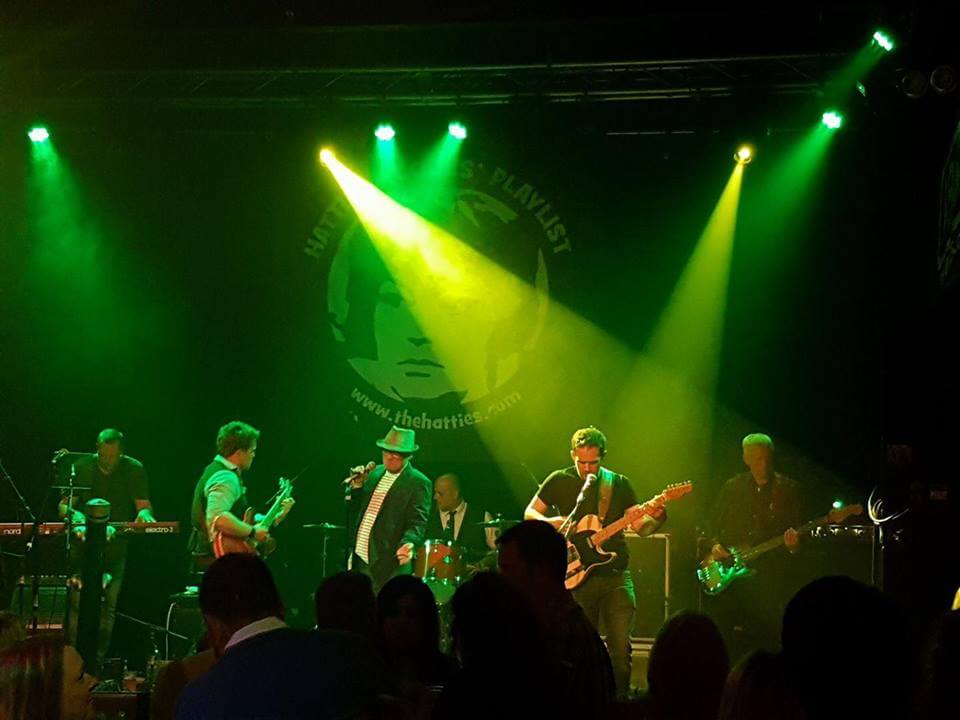 This hard hitting 8 piece band will tear things up with a repertoire that ranges through sixties hits,soul classics, ska, britpop and beyond. Based in the south coast they have become firm favourites at major venues and festivals in the southern region. As word spreads about their infectious party style so do the gig appearances taken in the West Country to Kent. Led by the ultimate cheeky chappie they will give as good as they get being more used to scooter rallies rather than biker ones. Anyway you will be too busy dancing as they roll back the years with hit after hit bouncing from style to style to keep the dancefloor packed.
[YouTube_WD id=5 item=5]
[YouTube_WD id=6 item=6]
SUNDAY NIGHT END OF RALLY PARTY
Sadly all good things come to an end including our rally but we can't let you go without one final knees up. We found these guys lurking in our very own New Forest shy and quiet till they hit the stage they haven't been caught on video yet but they have recorded live with no tricks a few tracks this is how they sound listen below. They are a human jukebox that will take you on a musical rollercoaster and if you were hoping for a quiet last night you are probably out of luck. What do you get, two hours of songs from the fifties to the present day to keep you on the dancefloor and end our rally in style.
INTRODUCING
THE BIG TOWN BOPPERS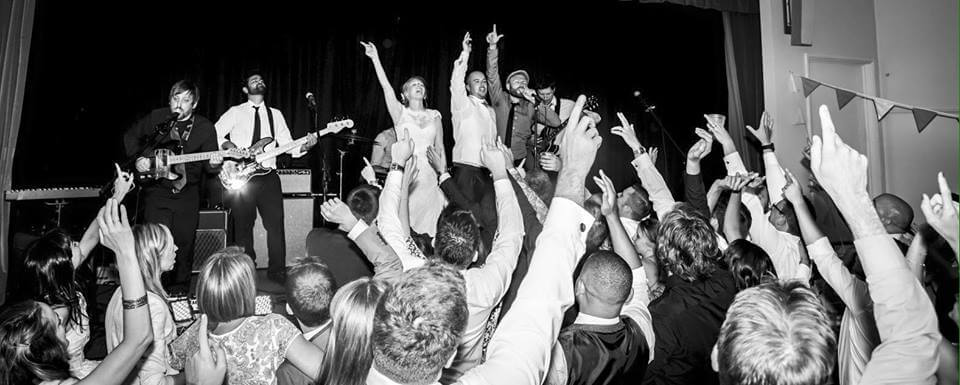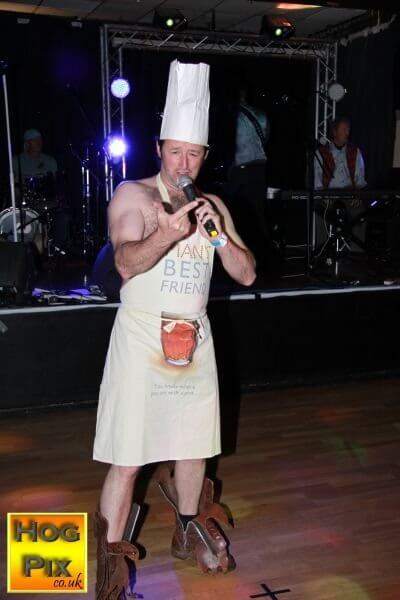 Introducing our compere, DJ, master of ceremonies and all round entertaining guy.
A long standing New Forest member rob has become a firm favourite on the rally circuit with his madcap style and bespoke music choices he will have you joining in as he warms you up for the bands. He will also be let loose for your late night entertainment. During the day he can be found taking a mean photo.